5 foods good for liver health you can grow from home
Try grow these foods good for liver health
Foods for liver health are important
As anyone would agree, your liver plays several important functions in your body. One of the best ways to maintain health and vigor as you age is to take care of your liver. Try these 5 foods good for liver health. You can easily grow them all from home for a continiuos cheap and organic supply of fresh nutritios liver boosting foods.
Here is what to eat for good liver health
1

Grow Garlic as a food good for liver health

Garlic can detoxify the liver. Garlic bulbs are known to contain selenium and detoxifying sulphur compounds making them a good food for liver health, not to mention the delicious flavour they add to almost anything in the kitchen. Use garlic fresh, cooked or roasted for a healthy liver treat.
2

Eat leafy greens as a food for good liver health

The liver is cleansed of heavy metals and pollutants by eating greens and leafy crops like spinach, kale and mustard greens. Make a tasty smoothy with your leafy greens, some ginger and an apple for a quick liver boosting snack or lightly sauté greens and drizzle with a splash of olive oil.
3

Beats as a great food for good liver health

Beets have been found to have strong liver-protective benefits. Beets are rich in nutrients, fiber, and antioxidants making them the perfect food for a healthy liver. Try juicing, smoothies, or salads with raw beets.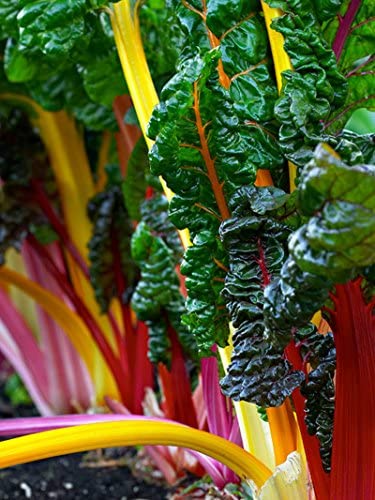 Grow for life growing tip:
Plant seeds of broccoli, beets and leafy greens once a month to keep an constant supply of fresh home grown organic foods for good liver health.
4

Grow and eat broccoli as a superfood for good liver health

Increasing your liver's own detoxifying enzymes is one of the best things you can do, broccoli is a well known aid to achiving this. Broccoli is a good source of sulforaphane which is one of the most potent naturally occurring enzyme-inducers we know of.
5

Grow and eat grapefruit as a superfood for good liver health

Increasing your grapefruit intake for weight loss and liver toning. Grape fruit contains enzymes that aid in detoxification. Grapefruit is also said to contain plant compounds that help the liver burn fat. Eat Grapefruit as a snack or peel and add them to salads for a tart tangy punch.
Sharing is caring
Thank you for being part of the PlantInfo family, together we grow for life to make the world a better place.
If you enjoyed this article, please share it with your friends on social media and let's guide them to use plants and gardening for a happier, healthier and stress-free lifestyle.
Be a green superhero it's the right thing to do.