How to maintain containers or potted plants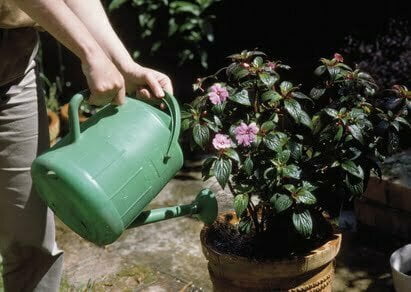 Good watering practises are essential for healthy container plants. As containers dry out faster than the rest of the garden it is important to keep them well watered. See this link on when and how to water containers, pots and containerised plants.
Mulch your containers, this helps retain water, reduce weeds and minimise splashing of dirt and debris during watering. – add low growing groundcovers or annuals as a living mulch for some more colour and texture as well as all the mentioned benefits of mulch.
Plants in containers often form part of a feature and are highlighted by the container so it is important to keep them looking at their best.
Regular dead heading (removal of dead flowers) is important to prolong the flower display and encourage an attractive plant.
Feed your containers regularly
(every 14 days)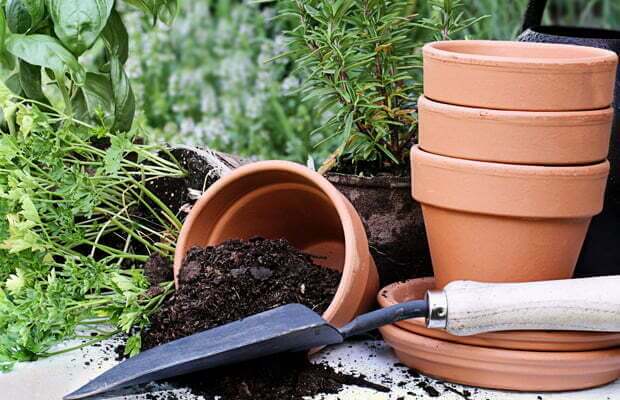 with a water soluble fertilizer for really spectacular results. Remember flowering plants prefer more Phosphorus (P) whereas foliage plants like more Nitrogen (N).
Remember to weed your containers regularly and remove dead leaves and old growth to avoid conditions which harbour diseases.
Check regularly for pests and diseases and treat them accordingly. Always identify pests 100% before treating, adhere to package instructions and consider organic alternatives.
Raise your containers on to a brick or 2 for example, this will help improve drainage.
Perennial containers need to be repotted every few years. This will replenish the soil and leached nutrients. It is also often necessary to divide over grown clumps of plants to reinvigour older plants and encourage flowers.
Over time your containers may gather dust and dirt, wipe them down every now and then. Even give them a good wash and scrub from time to time.