Although not all species of Everlastings flower in summer, you can rely on perpetually blooming Syncarpha argenteus. This low-growing shrublet produces an enchanting, multicoloured show with its pink buds on long stems that open to expose the white petals. Pick the papery flowers and use them to decorate greeting cards and gifts, or add them to pot pourri to enhance its appearance.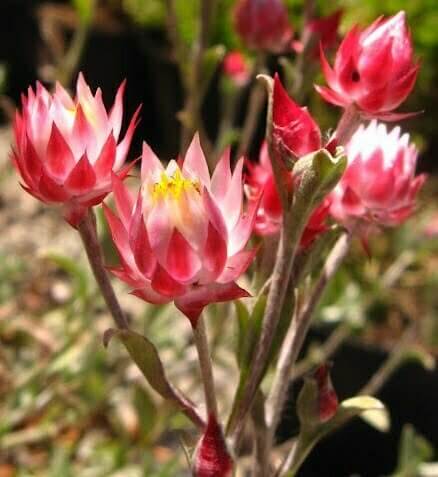 The genus Helichrysum has lots to offer those in search of summer-flowering ground covers and shrubs. What could be more festive than the metallic, silver foliage of flat-growing H. argyrophyllum? When they're topped off with their golden-yellow flowers, you can't help associating them with Christmas. Although Helichrysum teretifolium isn't the prettiest plant when grown in containers, it can be more than stunning once established in the landscape. Snowy white flowers contrast well with the dark-green, conifer-like foliage of this low-growing shrub.
Helichrysum cymosum is another shrubby species that should not be overlooked. It responds well to clipping in formal settings and has silver foliage and golden flowers.
Helichrysum petiolare (Koigoed) was historically used for making bedding. The soft foliage and stems must have made a comfortable disposable bed for nomads. The leaves have insect repelling properties, and the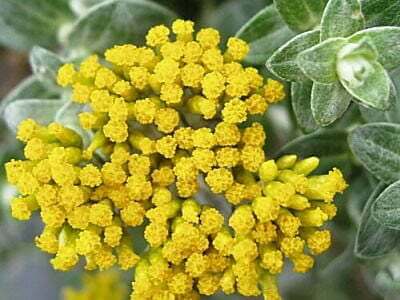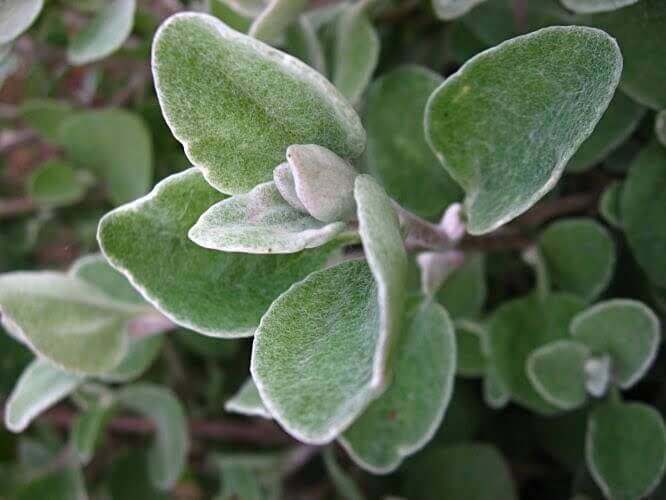 smoke was used to clear the sunusses as well as to drive away evil spirits. This plant has silvery, woolly foliage, and foliage contrasts are a delight in the garden. It also does well in loffelstein and handles coastal conditions with aplomb.