Garden design is influenced by the style of any buildings on the property as well as by terrain, available space and local climate. It is no longer important to distinguish between formal and informal garden design, and formal elements are often successfully integrated into informal gardens, which typically comprise an open lawn bordered by free form beds of plants of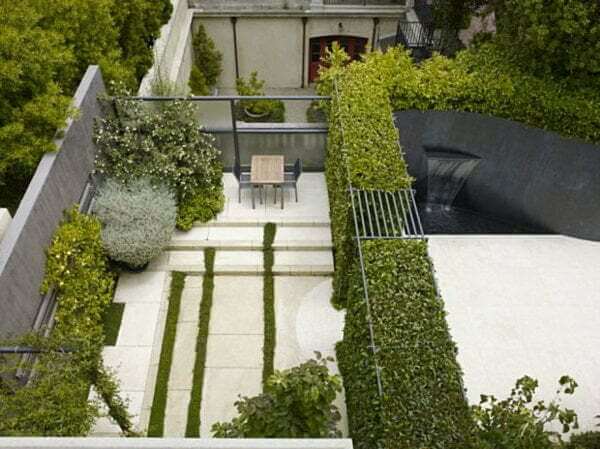 contrasting shape, size and hue.
A new trend is to break up large gardens into 'garden rooms', which increase the range of design possibilities within one property. Perhaps this mirrors the trend towards introspection, with the enclosed areas offering a sense of privacy and peace of mind. Enclosed gardens also allow treasured plants to be cultivated in sheltered situations.
Areas abutting living quarters are transitional zones, characterized by paving and shading and often incorporating a swimming pool. These semi structured areas provide an opportunity to dabble with geometric patterns and different surface textures, using paving, pebbles and interesting ground covers instead of grass lawns.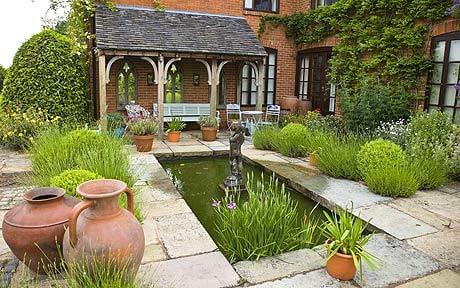 Lavish planting softens hard building lines and complements geometric paving designs, while well-chosen garden furniture and objets d'art complete the picture. House style need not always dictate the form of the garden. Good architectural design will always be greatly enhanced by subtle, complementary planting but, if a house is bland, dated or inappropriate,this can be down-played by good garden design.
Bold planting, using distinctive form plants and exuberant foliage, can create  an entirely different look. Whatever the circumstances though, the desired effect is a sense of unity between house and garden.