Plant these winter fruits in your garden this year.
Below is our list of the 7 best fruits to grow in the winter garden.
Home grow fruit in winter almost sounds ridiculous, but these berries and fruits will make any winter gardener proud, happy and healthy! This article shares some of the best trees and berries to grow for winter fruits in the South African climate.
Many gardeners know citrus as winter fruits, they come into and stay in season throughout the cooler winter months. Clementines Grapefruits, lemons, oranges and various citrus fruits are always a treat in the winter garden.
What some might not know is there are a number other terrific winter fruits for the cold garden. Some of the best winter fruits and berries are Cherries, Persimmons, Pomegranates, Crabapples, Raspberries and Strawberries.
Try these fun winter fruits in your garden this season.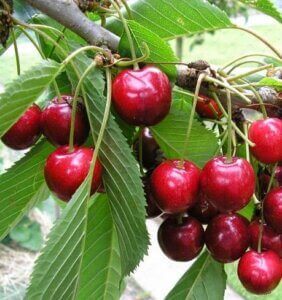 Cherries
The best time to plant cherry trees is in the late autumn or early spring, but as many others they will tolerate being planted any time in the year. Space them well apart in a hole twice the size of the planting bag. Make sure your soil is well-drained and fertilise with compost and bonemeal. Prune existing Cherrie trees in the winter to ensure a steady flush of flowers in the spring and a bountiful summer harvest.
Raspberries and Strawberries
Raspberries and Strawberries are terrific additions to a winter garden as they tolerate frost. Strawberry plants tolerate light frosts during winter; however, flowers are easily damaged by heavy frosts so make sure you protect them if you expecting sever winter conditions. Simply mulch your plants well with a thick layer of straw around the plants during winter.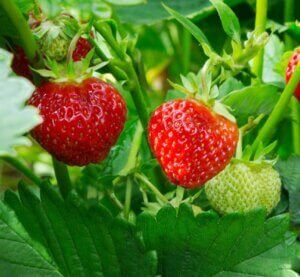 Tips when growing strawberries:
Strawberry plants will produce less and less fruit as they grow older so remember to replace your plants every few years. Strawberries are also easily propagated from plantlets that form along their runners or even grow them from seed harvested right off the fruit.
Persimmons
These are fascinating orange fruits they are packed with essential nutrients and antioxidants and are absolutely delicious. The do well in cold winter conditions and will be an absolute delight in any winter fruit garden. These stunning orange golden fruit trees will tolerate temperatures up to -3 degrees Celsius making them perfect for the cool season.
Pomegranates
An absolute winner as juice or a delightful treat picked from the plant and enjoyed right in the garden. Pomegranates are a must have fruit in any winter garden, they perform well in the cold weather and are usually stacked with fruit when they bear. They tossing pomegranate seeds with greens like endives, kale, and spinach all of which are terrific in the winter garden. Mix roasted beets, sliced pears, toasted almonds into your salad and enjoy with a citrus vinaigrette.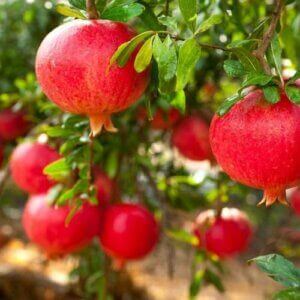 Grow for life – Health tip:
Pomegranates are not only delicious but they are stacked with Antioxidants and Vitamin C. so these winter fruits are worth your while even if only grown to juice the seeds for a healthy treat.
Clementines
Clementines ripen in the middle of winter, which makes them perfect for an interesting flavourful snack in the cold winter garden. For a delicious treat Try dipping Clementines in chocolate. These winter delights are equally delicious as juice and make the perfect smoothie base.
Grapefruits
Similar to many in the citrus family grapefruits often produce heavily in winter. They are typically easy strong growers that require minimal maintenance and care. Grapefruits are an interesting winter fruit and make a fun addition to any South African winter garden.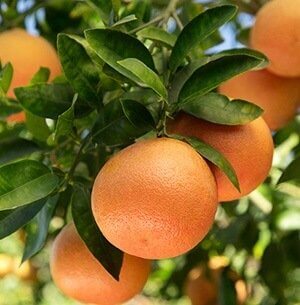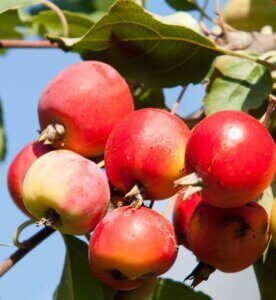 Crabapples
Besides the stunning flower display they boast in spring Crabapples are a great fruit for winter gardening. They perform best if planted or transplanted in spring, but will tolerate planting from containers at any time. They will happily take the cold winter temperatures of South Africa and are always a fun treat to show the kids in the garden.
Some Advice When Growing Fruits for Winter
Remember winter fruit trees perform best if pruned regularly. For best results make sure you feed them well in the season just before fruiting and water them regularly as the form their fruit. Some of these examples may not always actively fruit throughout the winter, but the are certainly all a perfect choice for the fruit lover who enjoys a cold garden.